Written By Mindy
Well we made it. We are just about finished with the road trip portion of our trip and tomorrow we will head to our final destination, Fort Wayne, Indiana.
Since we haven't been posting lately, been far too busy hanging with friends and family, I thought I would do a quick post of our journey through Oklahoma and then do a follow-up with the rest later this week.
After an amazing few days in Flagstaff and visiting the Grand Canyon, we headed North to Denver. What was supposed to be an easy 12 hour drive turned into an epic 16 hour escapade and we were incredibly thankful when we pulled up to my Aunt's home. The trip started out wonderfully. There are some truly majestic landscapes in Northern New Mexico with soaring and jutting rocks, beautiful skies, and wide open spaces like you just don't see anywhere else. We also stopped and visited the Four Corners, which turned out to be super hokey but really fun. Definitely worth a quick stop!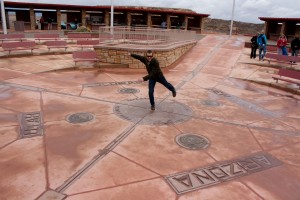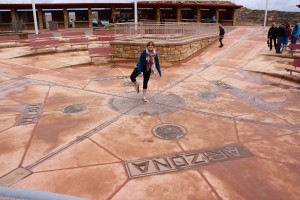 We then continued our journey into snow and more snow and wind. We had to drive over a few mountain passes and it was incredibly slow going and just a bit scary. My four cylinder Focus just doesn't have the power to charge through that and we were pretty thankful there was a truck cutting a path in front of us. I also was not the smartest cookie in the box and only had on flip-flops and a light fleece on so I was fairly cold for most of the journey. When you live in California you really do forget that the rest of the States have weather and that that weather happens in even April and May!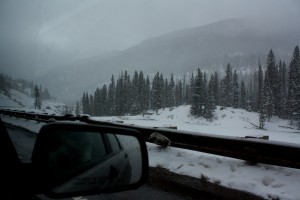 Finally we made it and it was amazing to be home in Denver. I really do think Denver is where Chris and I belong and every time we go back, it just reiterates it all over for me. The outdoor lifestyle, our friends and family there, and the general friendliness of the people is just what Chris and I love and it felt so good to be cocooned in it again. Chris visited our house, I was too sad, and it was great to know that it was being well taken care of by the tenant.  Hopefully, someday we will make it back to our small home and get a chance to really settle into it.
After a few blissful days we were off again for a 12 hour drive through the lovely cornfields of Kansas. While I actually like the state of Kansas and appreciate a good cornfield, hours of nothing but corn gets old and we very thankful that we had plenty of books on tape.
We arrived in Norman, Oklahoma and were pleasantly surprised to find out it is a super cute town centered around OU and that there was a ton to do. We really would have just been happy doing nothing with my sister and her family but it was great getting to take my niece to see some dinosaur bones and play in some really cool parks. Plus their house and street is adorable and we had a super fun night out on the town with my sister and brother-in-law.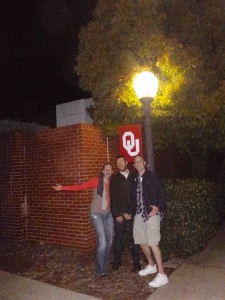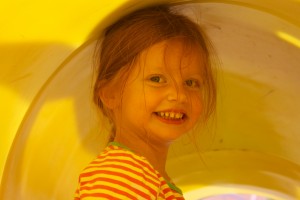 So far the trip has been everything I could have wanted and I only wished we had had weeks upon weeks to do this trip instead of such a short time. It has been wonderful seeing everyone and has made me realize just how much I am going to miss our loved ones over the next year.