Whew, last Africa post! Next up, Nepal and trekking the Himalayas!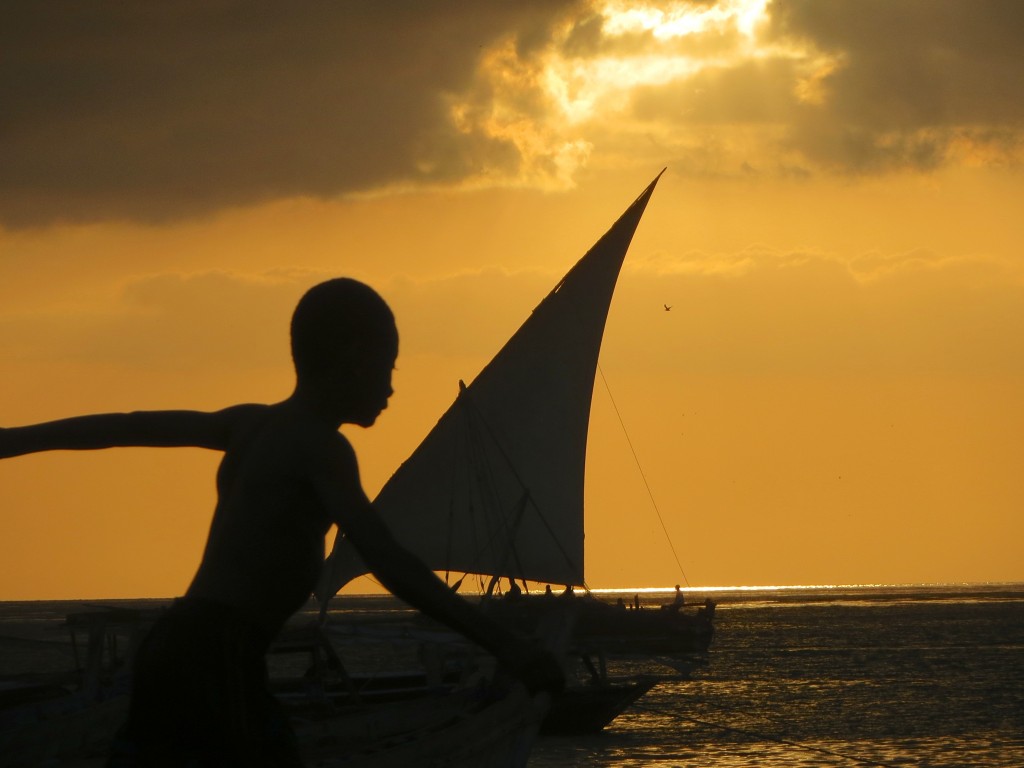 Shortly After Landing in Zanzibar
Cab Driver turning around to look at Chris, "You want advice? You have pretty and nice wife, don't take another. Not worth it. WAY too much trouble. More wives, more trouble. Stick to one."
Chris and I immediately burst out laughing, with Chris responding jokingly, "Yeah, that seems about right!"
After smacking Chris on the arm, I turned to the driver with a smile thinking that I had known I liked him right from the beginning.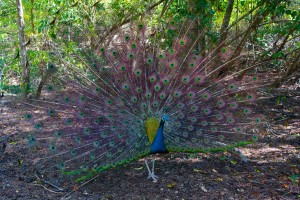 Chris and I had just landed in Zanzibar, a little tropical island off the coast of Tanzania for a bit of R&R. We had immediately taken to our cab driver, who was a charming man who obviously had deep pride in his home as he shared tidbits about the island as we drove along.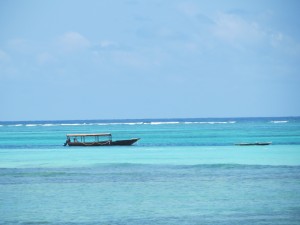 He had also taken to giving us and especially Chris, a newly married man, life advice and had passed on the above gem after it came out that Zanzibar allowed men to have up to four wives. He, himself, had only two. Though this definitely seemed to be one too many if our talk was any indicator.
While neither Chris nor I are big beach goers, after 3 months of making our way through Southern Africa, we wanted a place that we could relax and recharge. Plus we were intrigued by what we had read about the island's history and culture.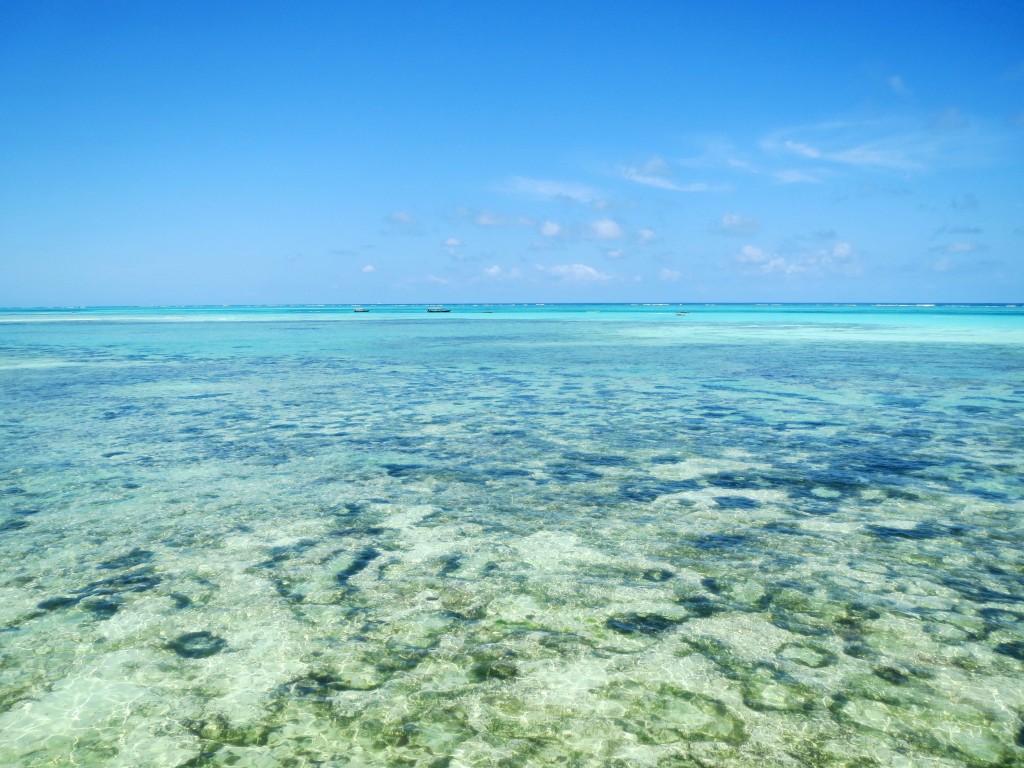 Zanzibar has a long and tragic history. Due to it's strategic location and numerous resources, the island and its African peoples had originally been conquered by the Persians, with many of the traders intermarrying with local women. (The term Swahili which is Tanzania's main language and "ethnic group" is derived from this Arab-Tanzanian intermarriage.) There it became the epicenter of trade, especially in spices, between Africa, Europe, and Asia. It also horrifically became the main trade post for slaves on the eastern African coast, with more than 50,000 slaves passing through its market each year. The market would also become one of the last ones to be shut down, only happening after Dr. Livingstone, of Dr. Livingstone, I presume?, pressured the British government to finally force the issue.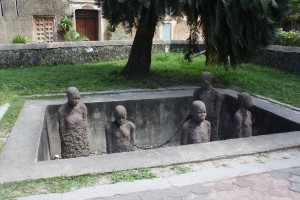 The slave market memorial.
The island was colonized first by the Portuguese and then the British and only achieved its independence in 1963. Soon after Independence the long demoralized and dominated African population would rise up, massacring many of its conquerers and forcing the remaining Arab population to flee. However, since then many of the traders have returned mixing in with the influx of Indian and European immigrants who also have made Zanzibar home.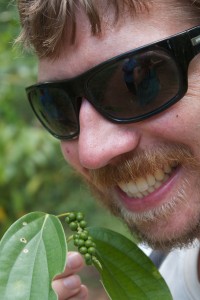 Chris trying a bit of pepper during our spice tour at one of the hundreds of Spice Plantations. Zanzibar is well known for its rich spices including cloves, nutmeg, and peppers.
While this island has obviously seen its share of tragedy and horror, its history has caused the island to become an incredible mix of rich and colorful cultures, making it quite a vibrant place. Islam is definitely the predominant religion, though it has been modified by many of the local people, with many African religions being blended in. There is also a strong Hindi and Christian population and the island and especially its capitol, Stone Town, is probably one of the most diverse places we have ever visited. Seeing the variety of dress among the women, with women in western wear standing next to those wearing brightly colored saris and headscarfs and those dressed in the brightly patterned kangas (a form of African sarong) is still one of my favorite images of Zanzibar.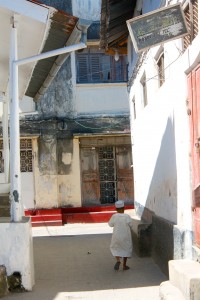 After landing Chris and I immediately headed to a small resort on the beach to relax our still fairly sore muscles from the Kili Hike as well as our emotionally exhausted brains. We had planned to spend our days relaxing but also visiting the many sites the island has to offer, however we only ventured out once and spent the rest of the time sleeping, reading, and walking the beach. Hard to believe but this really was the first time on the trip that Chris and I felt like we were really on "vacation," doing nothing more than wandering down to the pool and getting a cocktail.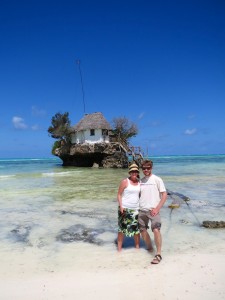 During our one excursion Chris and I biked to the Rock Restaurant to meet up with our new friends from the Kili hike. The restaurant is set on a rock out in the water and you have to wade to it! So beautiful and the food was great!
However, as Chris and I tend to get, we were soon restless and headed back across the island to the Unesco World Heritage site of Stone Town, a crazily chaotic small city made of an intricate maze of busy alleys and beautiful old buildings. Wonderfully we had booked a hotel well out of the tourist area and ended up staying in the heart of the locals' market, where shoes, clothes, (including many a western Nike or New York Yankees shirt), and an incredibly array of foods were being bartered.
One of the absolute highlights was spending an evening watching the sunset down on the waterfront. Thinking this would be a relaxing and quiet evening, we had no idea how alive the park would become. Turns out the area becomes an after-dark seafood market and it is a favorite treat of both the tourists and the locals. It felt like everyone who was on the island was there, all bedecked in their most beautiful clothes, with young boys jumping by the hundreds off the docks, young children running around underfoot, and women congregating as their husbands worked the wonderful food booths. It was fabulous, as was the food! Between Zanzibar pizza, that was more like a hot pocket made from a crepe and filled with veggies, seafood, and an egg, and the fresh and very spicy seafood kabobs, it was definitely a wonderful food fest.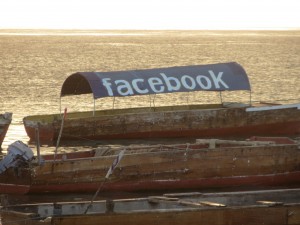 Zanzibar was the perfect end to our African journey. Feeling a bit discouraged after our previous frustrations, it was wonderful to end on such a high note and having such a fabulous experience. It just went to reminding us how unique each place in this large and complex continent really is and how much more there is to explore and know. While I am happy to be on to our next adventure, I cannot wait to get back to Zanzibar and spend more time with this big guy.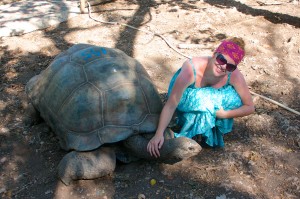 I was ecstatically surprised to find out that Zanzibar is home to over a 100 Giant Seychelles Tortoises. These gentle giants are second only in size to the Galapagos Tortoise.